ACTIVATE YOUR ACCOUNT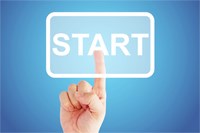 Type in a fresh password and re-enter it to confirm.
Password *
Confirm assword *
Password must contain a minimum of 8 characters.
ERROR! Please confirm your password.
ERROR! Passwords do not match!
You have to agree to the Terms and Conditions
ERROR! A password is required.
THANK YOU FOR REGISTERING
Check your inbox for a confirmation message from us!
If you haven't received a confirmation message within one minute, please check your Spam or Junk folder and mark the email as "Not Spam". Else, email us - adviser@accounting4me.co.nz
An email has been sent to your account - | Click here to resend activation link.
Link has been resent. Please check your inbox.
Email already exists?
Terms and Conditions
TERMS & CONDITIONS
CAUTION: In these contract and terms conditions, both you and us agree that the Consumer Guarantees Act (CGA) shall not apply. You must consult with your legal adviser before proceed.
These terms and conditions together with any Engagement Letter are the contracts between You and Accounting4Me ("Us", "We" and "Our"). 

Please read these terms carefully. We reserve the right to change the information provided on or via this website, including these terms & conditions, at any time, and without notice. Each time you visit the website, it's your responsibility to check the terms and conditions before you visit and use the website. 

1. Definitions 

In this contract, the following words shall have the following meanings, unless the context requires otherwise: 

"Additional Services": any services (other than the Website Services) that may be requested by You and that We agree to provide to You. 

"Associate": means a subsidiary, holding company, associated company, related company or any director, officer, employee, agent, successor, assignee or sub-contractor. 

"Content": means the textual, visual or oral content that is encountered as part of Your experience on Our Website or otherwise incorporated on our Website. It may include, among other things: text, images, sounds, videos, and animations. 

"Data": means any data, statements, records, information or other material inputted by You or with Your authority into the Website or otherwise provided by You to Us. 

"Engagement Letter": means any letter of engagement provided by Us to You relating to the provision of the Services setting out any additional terms and conditions or exclusions relating to the Services including, in the case of the Additional Services, any quote or estimate for the Price. 

"Intellectual Property": means any patents, registered designs, utility models, plant variety rights, trademarks (including logos and trade dress), domain names, copyright, circuit layouts, rights in computer software and databases, rights in inventions, goodwill, confidential information, know-how and trade secrets and all other intellectual property (including all things recording that intellectual property) in each case whether registered or unregistered (including applications for the grant of any of the foregoing) and all rights or forms of protection having equivalent or similar effect to any of the foregoing which may subsist anywhere in the world. 

"Losses": means losses, claims, liability, costs, damages, fines or expenses (including all legal costs). 

"Monthly Plan": means the supply of the Website Services on the basis of a monthly subscription payment of the Price. 

"Our Website": means the website Accounting4Me and all of the hardware and software installations that enable the website to function, the Content, and all Intellectual Property related to the foregoing. 

"Price": means the price for the Services as set out on Our Website or as otherwise provided in a quote or estimate to You. 

"Services": means any or all of the Website Services and the Additional Services. 

"Website Services": means the services available from Our Website that may be requested by You and that We agree to provide to You. 

"Yearly Plan": means the supply of Website Services on the basis of a yearly subscription payment of the Price. 

"You": means the person who registers with Us to use the Services. "Your" has a corresponding meaning. 

2. Our contract 

2.1. By visiting or using Our Website and accepting the Services, You agree to be bound by these terms and conditions. 

2.2. We may change these terms and conditions or add new terms and conditions (including where this is required to reflect our arrangements with Our suppliers) in any way at any time, effective from the posting of modified terms and conditions on Our Website ("Changes"). 

2.3. We will make every effort to communicate the Changes to You by notification via Our Website. You should ensure that You have read and understood the recent terms and conditions on Our Website, including the Changes. 

2.4. Both you and us agree that, Consumer Guarantees Act (CGA) shall not apply. 

(a) CGA shall not apply. 

(b) Services, or website services provided by us, to you are in trade. 

(c) You and your entities are in trade. 

(d) Both you and us agree to contract out the CGA, and you have the opportunity to seek legal advice. 

(e) It is fair and reasonable that the parties are bound by the provision in the agreement. 

3. Your account and personal information 

3.1. When You visit Our Website, You accept responsibility for all things done by any person in Your name or under Your account or password. You should take all necessary steps to ensure that the password is kept confidential and secure and You should inform us immediately if You have any reason to believe that Your password has become known to anyone else, or if the password is being, or is likely to be, used in an unauthorized manner. 

3.2. You warrant that You have provided accurate, up to date, and complete information about Yourself. We are not responsible for any error made as a result of such information being inaccurate. 

3.3. You agree to immediately notify us of any changes in Your information. If You do not do so, We may immediately terminate Your account by written notice to You. 

3.4. The privacy policy on Our Website shall govern the use of Your personal information. You will be taken to have accepted that privacy policy by accepting these terms and conditions. 

4. The Services 

4.1. We agree to provide You the Services in return for the payment of the Price. 

4.2. We grant You a non-exclusive, non-transferable license to access Our Website for the purpose of receiving the Services, subject at all times to the terms and conditions of this contract, and full successful payment of the Price. 

4.3. You acknowledge that You understand exactly what is included in the Services and You are satisfied that the Services You intend to buy are suitable and satisfactory for Your requirements. 

4.4. You: 

(a) will provide Us with accurate and complete Data necessary to provide the Services, including for the relevant preparation and compilation of GST, the financial statements and income tax returns; 

(b) accept responsibility for the accuracy and completeness of all Data and any failure to supply Us with relevant Data; 

(c) remain responsible for the reliability, accuracy, and completeness of the Data compiled, including in income tax returns; 

(d) accept that each page of any financial statements prepared by Us must be read in conjunction with the notes to the financial statements and the accompanying statement of the disclaimer; 

(e) acknowledge that the financial statements and income tax returns are compiled at Your request, for Your purposes only, and that We will not be liable for any losses, claims or demands by any third party; 

(f) authorize Us to communicate with and obtain any further information from the Inland Revenue Department (IRD), or any other third party necessary to provide the Services including completing the financial statements and tax returns for You and to place You on our or our associate's agency listing with the IRD. 

5. Prices 

5.1. Payment for the Website Services will be as follows: 

(a) If You are on a Monthly Plan, the Price will be paid by You via our website in advance, and it will be automatically charged or debiting from your Visa or Master card on the same date/day (your initial payment day) every month. You agree that to use Visa or Master card online payment method. No manual payment or manual bank transfer will be used. 

(b) If You are on a Yearly Plan, the Price will be paid by You via our website in advance. You agree that to use Visa or Master card online payment method. No manual payment or manual bank transfer will be used.

5.2. We will have no obligation to provide the Website Services until the Price is paid in accordance with clause 5.1. 

5.3. We do charge the industry standard commission for all Xero software, as agreed with Xero and paid by them. 

5.4. The Price for any Additional Services will be communicated to you in advance, either by phone, email, sms, or verbally, only when you agree with the price, then you will initiate the payment via our website, via your login credentials. This will indicate to us that, you fully aware of the Price, and agree with it. Then the additional services will be formed as formal contract. 

5.5. Unless otherwise stated on Our Website, GST and other taxes and duties relating to the supply of Services to You are not included in the Price and shall be payable by You in addition to the Price 

6. Payment Conditions 

6.1. If payment is not received on the due date, interest may be charged at the rate of 10% pa., such interest to be calculated on a daily basis from the date payment was due until the date on which payment of the overdue amount (including interest) is made in full. If we refer the overdue amount to a debt collection agency, you agree to pay for all the debt collection agency fee and costs.

6.2. We reserve the right to require a deposit to be paid as part of any Additional Services or to require payment of the Price in full prior to supply of the Additional Services or during the course of supplying such Additional Services (as a condition of the ongoing supply of such Services). 

6.3. We reserve the right to suspend delivery of any Services or to cancel the contract if the Price has not been paid by You in accordance with this contract. If there are more contracts between you / your entities and us, then we will look at the contracts as collateral and as one, this means one of your entities failed payment, we reserve the right to suspend delivery of any Services or to cancel all the contracts for all entities you might have with us. 

If the contract(s) are cancelled due to 6.3, then you are fully liable to pay us the remaining balance of the contracts. 

6.4. You must pay all sums due to Us without any set-off, deduction or counter-claim. 

6.5. All monies paid by You to Us are non-refundable and cancellation and/or termination of this contract at any time and for any reason will not entitle You to a refund of monies paid. In case if you do receive any payment/refund from us, this will be treat as one-off, and this action will not alter anything in our contract and terms and conditions. 

6.6. If by mistake, We have under-priced a Service or incorrectly stated a Price, We will not be liable to supply that Service to You at the stated price, provided that We notify You of the correct Price before We provide the Services to You and You accept the correct Price. If you are not happy to accept the correct Price, we will offer you the full refund of the Price (under-priced) you paid. 

7. Security of Our Website 

7.1. You must not, and must not allow any other person to: 

(a) modify, copy, or cause damage or unintended effect to any portion of Our Website, or any software used within it; 

(b) aggregate, reverse engineer, copy or duplicate in any manner any of the Content or information available from Our Website, other than as permitted by this contract, or as is reasonably necessary for Your use of the Services; 

(c) link to Our Website in any way that would cause the appearance or presentation of the Website to be different from what would be seen by a user who accessed the Website by typing the URL into a standard browser; 

(d) upload or republish any part of Our Content on any Internet, intranet or extranet site; 

(e) share with a third party any password or login credentials to Our Website; 

7.2. Nothing in this contract shall be deemed to confer You any proprietary right, title or interest in or to Our Website on the You. All Intellectual Property arising out of or in connection with the provision of the Services or the use of Our Website will automatically vest with Us. You will sign all documents and otherwise do all things to perfect Our ownership of such Intellectual Property. 

7.3. You will not challenge the validity of the whole or any part of the Intellectual Property in or relating to Our Website or do or not do anything which impairs the rights in Our Website or which prejudices, dilutes or reduces the commercial value, reputation or goodwill of or in any of Our Website. 

8. Storage and Ownership of Data 

8.1. We assume no responsibility for the deletion or failure to store or deliver email or other messages. 

8.2. We may, from time to time, set a limit on the number or size of files You upload via Our Website. 

8.3. You must maintain copies of all Data inputted into Our Website. We adhere to best practice policies and procedures to prevent data loss, including a daily system data back-up regime but do not make any guarantees that there will be no loss of Data. We expressly exclude liability for any loss of Data no matter how caused. 

8.4. Title to, and all Intellectual Property in, the Data remain Your property. However, Your access to the Data and the return of any Data that may be requested by You is contingent on full payment of the Price when due. 

8.5. You grant Us a license to use, copy, transmit, store, and back-up Your information and Data for the purposes of enabling You to access and use the Services and for any other purpose related to the provision of the Services to You. 

8.6. We will store all records created in the provision of the Services for a period of seven years after the applicable balance date. At the end of that period, the records will be deleted or, in the case of hard copy records, destroyed using a secure document destruction service. 

9. Warranties and Limitations 

9.1. In entering into this contract, You acknowledge that You have not relied on any representation or information from any source except the definition and explanation of the Services given on Our Website. 

9.2. It is agreed that the Services shall be deemed to be for the purposes of a business and accordingly the Consumer Guarantees Act 1993 shall not apply. 

9.3. We warrant that the Services will be provided with reasonable skill and care and in accordance with the applicable standards of the New Zealand Institute of Chartered Accountants and applicable law. 

9.4. We do not provide any warranty and will not be liable for or responsible for: 

(a) any error or omission in the Data; 

(b) audit, review, verification or assurance of the accuracy or completeness the Data; 

(c) detection of any error or fraud; 

d) weaknesses in your internal accounting system, errors, illegal acts or other irregularities, including non-compliance with laws and regulations. 

9.5. Except as set out in clause 9.3, all warranties, descriptions, representations, and conditions as to fitness, suitability for any purpose or otherwise, whether of a like nature or not, and whether expressed or implied by law, trade custom or otherwise, are expressly excluded to the extent permitted by law. 

9.6. Except as set out in clause 9.3, Our Website and the Services are provided "as is". We make no representation or warranty that the Services will: 

(a) be useful to You; 

(b) be of satisfactory quality; 

(c) be fit for a particular purpose; 

(d) be available or accessible, without interruption, or without error; 

(e) not infringe any other intellectual property or other rights of any other person. 

9.7. Our Website may contain links to other websites. We have neither power nor control over any such websites. You acknowledge and agree that We shall not be liable in any way for the content of any such linked Website, nor for any loss or damage arising from Your use of any such Website. 

9.8. Our total liability to You for any one event or series of related events arising out of the performance of the Services or Your use of Our Website or otherwise, and whether in contract, tort (including negligence), breach of statutory duty or otherwise, will be $1,000 in aggregate (GST inclusive). 

9.9. Neither Us nor any Associate shall be liable to You or any Associate by reason of any implied warranty, condition or other terms, or any duty at common law, or under the terms of this contract, for indirect or consequential loss or damage, or any loss of profit, loss of revenue, loss of business or future business or loss of information or data (in each case whether direct or indirect). 

9.10. The foregoing limitations of liability (and any other paragraph which excludes or restricts Our liability) apply to Our Associates as well as to Us. 

10. Indemnity 

10.1. You agree to indemnify us and Our Associates against any Losses suffered by us at any time and arising out of: 

(a) any act, neglect or default of Yours in connection with this contract, or Your use of the Services; 

(b) Your breach of this contract, including for non-payment of the Price; 

(c) Your failure to comply with any law; 

(d) any act, neglect or default by any agent, employee, licensee or customer of Yours; 

(e) a claim arising from Your use of the Services. 

11. Duration and termination 

11.1. This contract will continue: 

(a) in the case of a Yearly Plan, it's 12 months contract, for successive 12 months periods (from Apr to Mar), provided payment of the Price for the Yearly Plan is made. The 12 months is for the period you have selected (Apr – Mar, you will select the year, as known as financial year); 

(b) in the case of a Monthly Plan, it's 12 months contract, for successive 12 months periods (from Apr to Mar, provided You continue to pay the Price when due. You will select the year, as known as the financial year, when you purchase the monthly plan). 

(c) On paying either monthly or yearly, this confirms you have accepted a 12-months plan (Apr to Mar), it's a 12 months contract with us. 

(d) Within each 12 months plan, you are entitled to one set of financial statements and tax returns. In the event that you require a second set within that 12 months period, you will then be deemed to have accepted another 12 months contract and will be advised of this. This 12-month contract will commence from the end of the previous one. 

To renew the contract, you need to re-purchase the plan, either monthly or yearly. 

The contract can be terminated earlier by either party, by giving written notice to the other party AND both parties mutually agree it. Clause 6.3, 11.2, 11.3 and 11.4 in this terms and agreement will take priority in case of conflict. 

11.2. Without limiting Our other remedies under this contract, if either party: 

(a) breaches any of these terms and conditions (including, without limitation, non-payment by You of any amount) and does not remedy the breach within 14 days after receiving notice of the breach if the breach is capable of being remedied; 

(b) becomes insolvent, goes into liquidation or has a receiver or manager appointed of any of its assets or makes any arrangement with creditors, or become subject to any similar insolvency event in any jurisdiction, 

then the innocent party may at their sole discretion terminate this contract. 

11.3. We may immediately terminate this contract on notice to you if you breach any of Your obligations under clause 3.3 or clause 7 of this contract. 

11.4. In the event You breach the contract or suffer an insolvency event under clause 11.2, without limiting Our other remedies under this contract, We may also suspend for any definite or indefinite period of time, Your use of the Services and Our Website. 

11.5. Termination of this contract is without prejudice to any rights and obligations of the parties accrued up to and including the date of termination. On termination of this Agreement You will: 

(a) remain liable for any accrued charges and amounts which become due for payment before or after termination, and 

(b) immediately cease to use the Services and Our Website. 

11.6. Clauses 5, 6, 7, 8, 9, 10, 11 and 12 survive the expiry or termination of this contract. 

11.7. There shall be no reimbursement or credit if the Services are terminated due to Your breach of the terms of this contract or you initiate the termination of the contract. 

12. General 

12.1. This contract, together with the Engagement Letter and Our privacy policy, supersedes and extinguishes all prior agreements, representations (whether oral or written), and understandings and constitutes the entire agreement between You and Us relating to the Services, Your use of Our Website and the other matters dealt with in this contract. 

12.2. If any term or provision of this contract is at any time held by any jurisdiction to be void, invalid or unenforceable, then it shall be treated as changed or reduced, only to the extent necessary to bring it within the laws of that jurisdiction and to prevent it from being void and it shall be binding in that changed or reduced form. Subject to the foregoing, each provision shall be interpreted as severable and shall not in any way affect any other provision of this contract. 

12.3. You may not assign or transfer any of Your rights or obligations under this contract to any person without Our prior written consent. We may assign Our rights and obligations to any person without Your written consent. 

12.4. No failure or delay by any party to exercise any right, power or remedy will operate as a waiver of that right, power or remedy in the future. No waiver shall be effective unless made in writing. 

12.5. Any notice or other communication to be served on either of the parties by the other must be in writing and shall be delivered by sent by first class post or by fax or by e-mail. 

It shall be deemed to have been delivered: 

- If sent by post to the correct address: within 72 hours of posting; Tracking number must be obtained for proof. 

- If sent by fax to the correct number: within 24 hours of completion of transmission; Fax verification must be obtained for proof. 

- If sent by e-mail to the address from which the receiving party has last sent e-mail: within 24 hours if no notice of non-receipt has been received by the sender. 

- By hand is not accepted, because this is not verifiable. 

12.6. This contract does not give any right to any third party, except for any provision in this contract which excludes or restricts the liability of Our Associates. 

12.7. Neither party shall be liable for any failure or delay in performance of their obligations under this Agreement which is caused by circumstances beyond its reasonable control, including any labor dispute between a party and its employees. This clause does not apply to any obligation to pay money. 

12.8. The validity, construction, and performance of this contract shall be governed by the laws of New Zealand and the parties submit to the non-exclusive jurisdiction of the New Zealand courts. 

© ® Accounting4Me | 2018 | New Zealand
THANK YOU FOR REGISTERING WITH ACCOUNTING4ME
Your account has been successfully activated!
Use the email address you provided, and the password you created to login.